About Cargill
Across many different markets and industries, we work every day to help the world thrive.
We work alongside farmers, producers, manufacturers, retailers, governments, and other organizations to fulfill our purpose to nourish the world in a safe, responsible and sustainable way. Together, we create efficiencies, develop innovations, and help communities thrive.
About Cargill in Australia
Cargill's presence in Australia was first established in 1967 and has continued to grow through ongoing investment in the Australian agriculture and food industries. We now employ over 520 employees in more than 40 locations. The main business operations include: grain and oilseed origination, storage and handling; oilseed and malt barley processing; vegetable oil refining; trading and marketing of grains, cotton & oilseed products domestically and for export; procuring food ingredients in to Southeast Asia; sales of Cargill cocoa & chocolate products to the domestic market; and joint ventures in beef and storage and handling.
For an overview of Cargill Australia, please click here
Malt
Cargill acquired Joe White Maltings in 2013. Joe White Maltings was established in the 1850s and has a long and distinguished history. As a result Cargill is the largest malt producer in Australia with six plants strategically located across the country. We supply malt to the domestic market as well as exporting to brewers in Asia Pacific and Africa.
Grain and Oilseeds
Cargill Australia is a major marketer of Australian grain and oilseeds to supply our crush plants and domestic/international customers in the food processing, animal feed and meat industries. Cargill Australia processes 700,000 tonnes of canola, cottonseed, sunflower seed and soybeans annually at its three crush plants in Australia, producing protein meal and vegetable oils for the feed and food industries.
Cargill Australia also provides a range of differentiated price risk management and logistical solutions to help customers thrive. Cargill's extensive network of international trading offices provides comprehensive access to global markets for Australian grown grain and oilseeds.
AWB Origination
The AWB Origination business was formed in 2011 when Cargill Australia acquired the trading and origination arm of AWB. AWB originates grain, oilseeds and pulses on behalf of Cargill Australia. The company has an extensive field origination networks with 20 farm marketers located across the Australian grain belt. AWB farm marketers partner with farmers to provide them with access to our wide range of marketing and risk management tools.
GrainFlow
GrainFlow operates a network of 22 storage centres in Queensland, New South Wales, Victoria and South Australia. These sites provide efficient and cost effective receival, storage and outturn of large quantities of bulk grains and oilseeds.
Cargill Australia has a storage and handling facility joint venture with BFB Pty Ltd at Temora in New South Wales.
Refined Oils
Cargill Australia's vegetable oil refinery is located in Newcastle, New South Wales. The operation refines, bleaches and deodorises canola, sunflower, soybean and cottonseed oils as well as imported palm olein and stearine.
The Cargill refinery in Newcastle is fully integrated with existing multi-seed crush facility. This integrated crush and refinery is conveniently located on the Newcastle port and meets Australian Quarantine and Inspection Service requirements for processing imported oilseeds.
Cargill distributes its high quality oils and shortenings throughout the country to some of Australia's premier food companies.
Risk Management
Cargill Risk Management (CRM) works with customers to understand their business objectives, pricing needs and market views to create tailored risk management solutions which mitigate risks and uncertainly by having a more diversified pricing portfolio.
Globally, CRM serves customers in 71 countries across more than 50 markets, including grains, meats, soft oils, proteins, energy, metals, dairy and foreign exchange markets. CRM in Australia has offices in Melbourne and Sydney and strives to provide risk management solutions at both the corporate and agricultural producer level. The focus of CRM's activity in Australia is in grain, oilseeds, fibre and sugar markets.
Cotton
Cargill Australia established a cotton marketing business in 2000. This business has established a strong presence in the Australian market by providing marketing tools to cotton growers through a network of regional representatives in Queensland and New South Wales. International cotton processors are serviced with Australian cotton through Cargill's extensive network of marketing offices around the world.
Cocoa & Chocolate
Cargill recently established a sales office in Melbourne Australia to sell Cargill cocoa & chocolate products to the domestic market.
Starches, Sweeteners & Texturizing Solutions
Cargill offers a range of quality starches, sweeteners and texturizing solutions to the domestic market.

Corporate Annual Report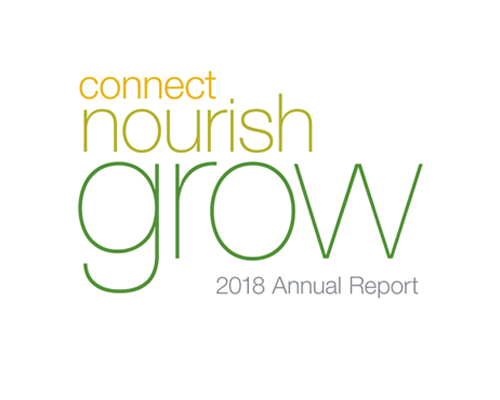 Our Corporate Annual Report combines our financial and corporate responsibility performance in a manner that reflects our intersecting focus on purpose and profitability. (English)
Community Engagement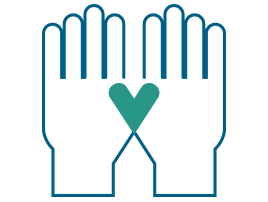 Cargill invests in local communities through economic development, partnerships and giving combined with the volunteer efforts of our employees.