Ingredients, resources, and expertise for creating successful food and beverage products.
Food and beverage manufacturers work in an increasingly complicated, ever-changing environment. Our expertise in processing agricultural commodities into high-quality ingredients gives you an edge in making products that satisfy consumers around the world.
Explore our product offering
Cocoa & Chocolate
Cocoa & Chocolate
We connect our deep cocoa knowledge with our broad food ingredient expertise and manage our supply chain from sourcing the beans at origin up to delivering our cocoa and chocolate products on your doorstep.
Gerkens® cocoa powder
Cocoa liquor
Cocoa butter
Chocolate
Coatings
Fillings
Edible Oils
Edible Oils
Our broad portfolio of oils combined with extensive refining, blending and modification capabilities help you to create nutritious and high quality foods. Our packaging facilities deliver packaging formats supporting health, safety and sustainability requirements.
Sunflower oils
Rapeseed oils
Soy oils
Functional blends
Malt
Malt
Our worldwide malt network includes malting facilities strategically placed in barley growing regions. This allows us to deliver quality malt for your food applications and to help you brew with confidence.
Brewers base malt
Wheat malt
Specialty malt
Distillers malt
For more information about Cargill's Malt portfolio, please visit our Global website.
Edible Oils
Cargill Australia Ltd offers a range of high quality, liquid edible oils specifically designed for the Food Service industry. Produced at Cargill's vegetable oil refinery in Newcastle NSW, the 20 litre containers are available nation-wide from your local distributor.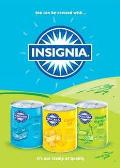 Insignia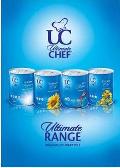 Ultimate Chef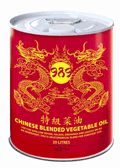 989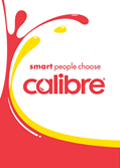 Calibre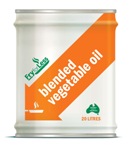 FryForLess