Growers
Customer Hub is our new integrated online platform for all AWB, GrainFlow and Cargill services.
Customer Hub upgrades our previous AWB grower portal, GrainFlow portal and the GrainFlow app. All the functionality from these old platforms can now be found on the Hub, along with a range of new services. It is a one stop shop to manage your business, making it easier to view your tickets, request a contract and stay on top of your paperwork.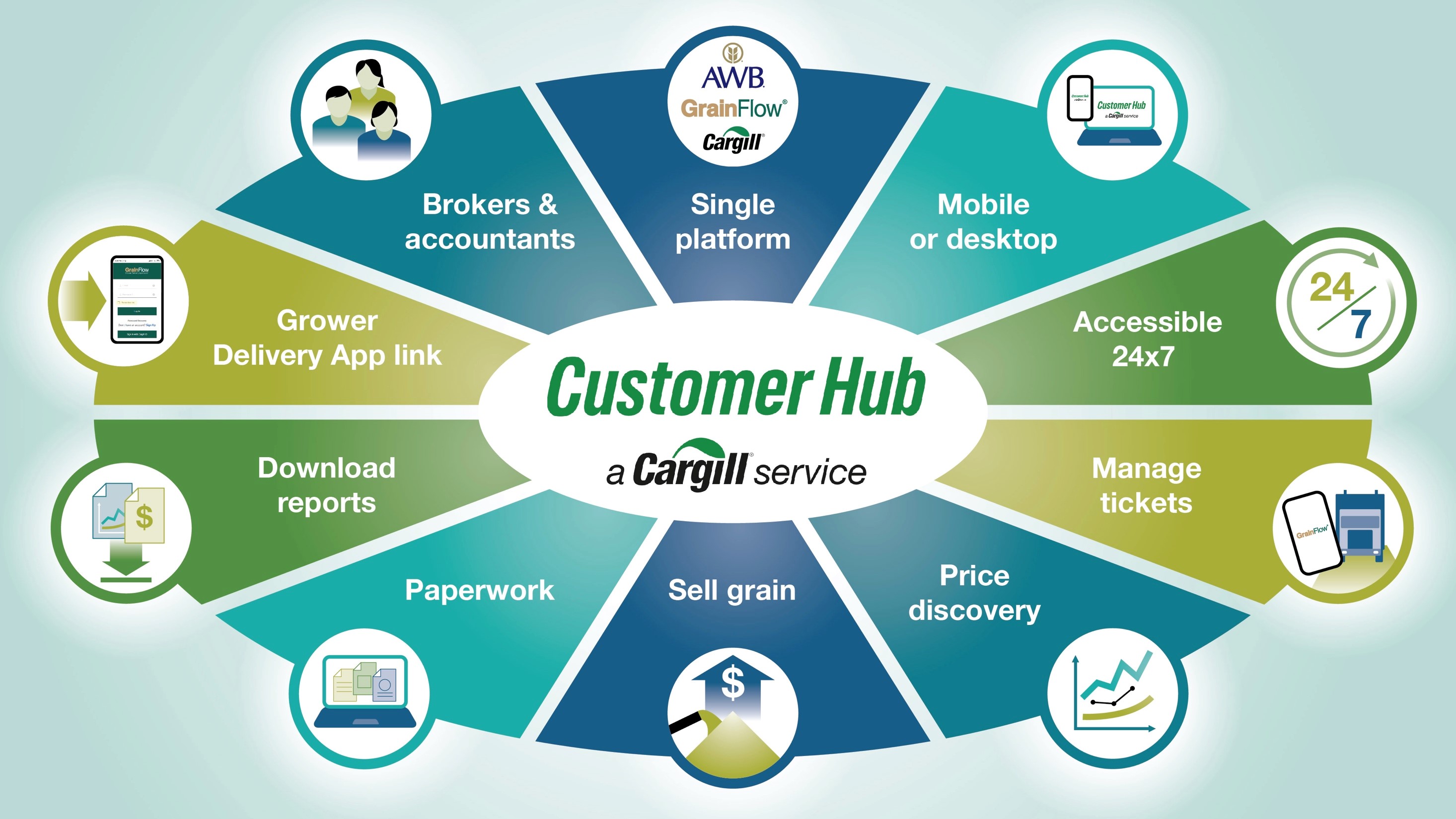 How to get started?
All you need to do is click here to set up an account using your name and follow the prompts to link your National Grower Register Number. We recommend keeping your details the same as your NGR details. You can download the factsheet or watch the video for instructions.
What can you do in Customer Hub?
The Customer hub brings together several functions that were previously separate and is designed to save you time and simplify our services.
Once you log in, you can:
Access all of our live prices, market trends and insights
Save your bid searches and transact on a price you like
Sell your grain by requesting a new contract
View, amend and allocate your GrainFlow tickets
Get easy access to your finances, reports and documents
Access all your paperwork including invoices, payment statements and contracts
With your approval, Customer Hub provides access to your broker and accountant to perform activities on your behalf.
Read the factsheet to understand what Customer Hub can do for you.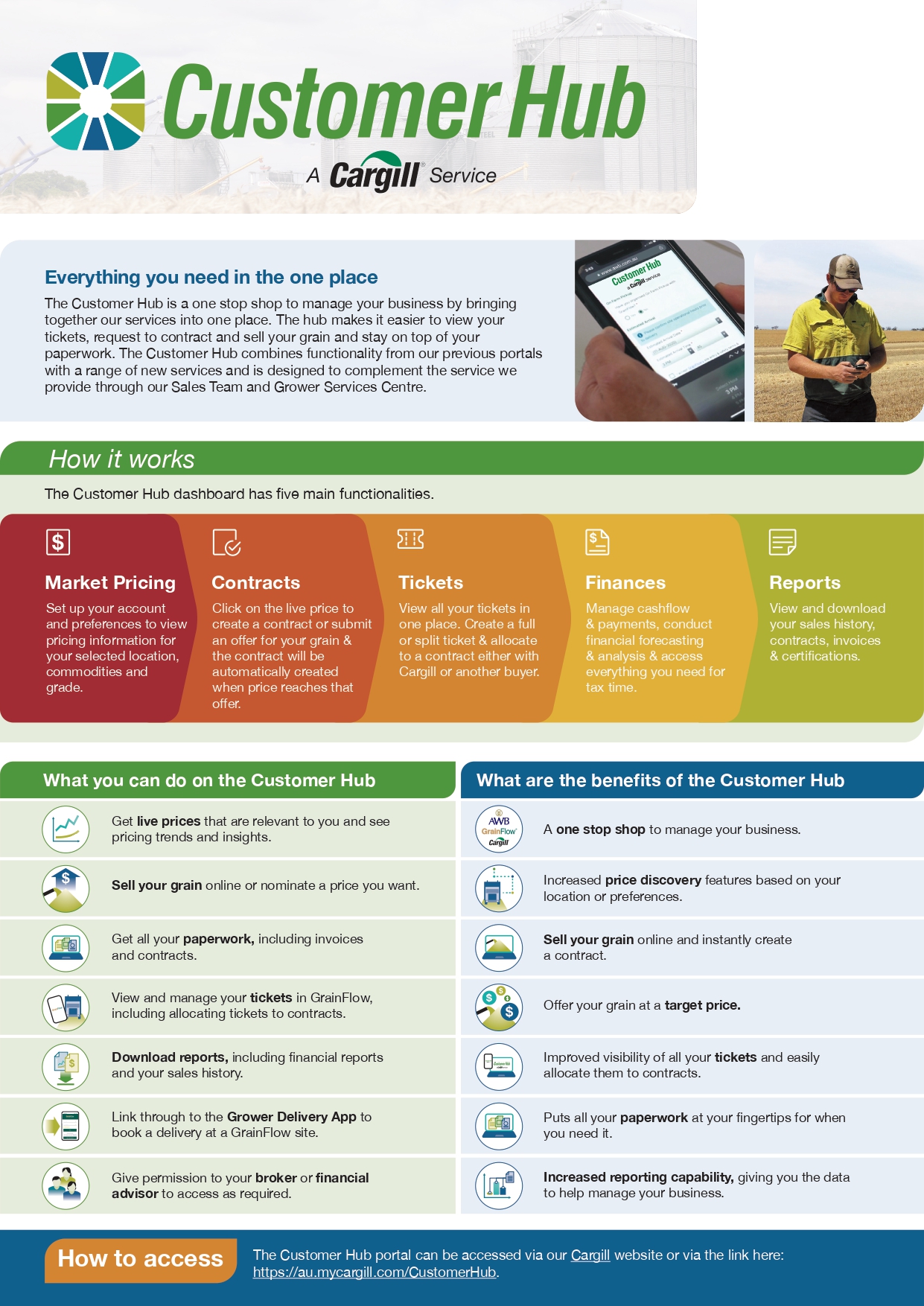 How it works?
The Customer hub home screen has five main windows:
Market Pricing - View live prices and market trends and save your bid searches.
Contracts - Click on the live price to create a contract or submit an offer for your grain.
Tickets - View, amend or allocate your ticket to a contract with Cargill or another buyer.
Finances - Manage cashflow & payments and conduct financial forecasting.
Reports - View and download your sales history, contracts, invoices & certifications.
Download the factsheets below to understand what you can do in each window: